Dhani Free Covid Care Health Kit – Free Covid Care Kit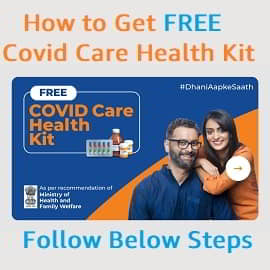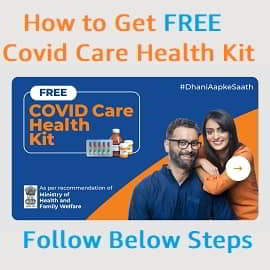 Dhani Free Covid Care Health Kit – Free Covid Care Kit
Hello Floks, We are again come with another FREEBIES offer for you. This is about Dhani Free Covid Care Health Kit. You will ge this kit from Dhani App. Dhani App is popular in Paying Bills and getting rewards/cashback. You just needs to pay Rs.25 only which is for shipping charges, you have to bear this to get free Covid kit. So don't waste time now and grab this offer fast before its over.
What is in Dhani Covid Care?
Vitamin C 30 Tablets
Vitamin D3 60k 4 Tablets
Zinc 50mg 20 Tablets
Paracetamol 650 15 Tablets
---
How to Dhani Free Covid Care Health Kit – Free Covid Care Kit ?
You Just Have to follow steps/process showing below to grab this offer and avail your free Covid care kit.
Step 1 – Download Dhani App from here
Step 2 – Once Download, Open Dhani App and Login or Signup
Step 3 – Click on "Health" bottom right.
Step 4 – Find & Click on "Covid Care Health Kit" banner.
Step 5 – Once Clicked, It will take some time to load. Now click on "Orange Button" order now and process to Place order.
Step 6 – Enter your shopping details. Click on "Save Address" and Place Order.
---
5/29/2021 Update
Dhani App few more New Code
Use Code :
INF100
or
DD100
or
COU100
or
GET110
Activate Your Lifetime Free 2% Cashback Card if needed & Get Free ₹150 Cashback.
App Download Link –
Click Here
Checkout below Flipkart & Amazon – Covid Care Products Offer
If you didn't find your desire products Checkout below "Flipkart – Covid Care Products" or "Amazon – Covid Care Products" section
---
Start Our Update for FREE
Click on button below
SHARE NOW with your Friends & Family Because Sharing is Caring ♥♥♥…